Yes! We Deliver, Inc.

Pursuing Righteousness Through Acts of Faith & Love
A Non-Profit Corporation Dedicated To Helping Those Who Cannot Help Themselves


New York
---
Yes! We Deliver, is a self-supporting, all volunteer, non-profit, effort that provides quality services, for free. We strive to allow and assist senior and disabled citizens to live with dignity and independence in their own homes by providing a variety of services to them at little, or no cost.
Our Mission is Growth, Education and Independence with Dignity for Low-Income Senior and Disabled people. We currently serve housebound seniors, and disabled people primarily, but we truly believe our future is Our Children and their Growth and Education. Spiritually, as well as, Academically.
Today [2012] these are nowArchived Pages in that I've essentially retired Yes! We Deliver. It no longer operates as a 501c3 & there is no Board of Directors or employees, and today I continue to work to meet those same goals and many more - only I do them through my Church...
The Church of Jesus Christ of Latter-Day Saints.
Today, I will close the archives that are linked to this page. There are dozens of documents, letters, newsletters, newspaper articles, proposals, and more - regarding history of Yes! We Deliver, Inc. I will happily share them - back to the year 2000, with those who send a note.
Today the links, the pages, will be disabled.
I am so grateful to God, our Heavenly Father, for the life He Led me to and that I am privileged to have today. Check out World Wide Mission and look the Coming Book ...
I Am, [and] I Am Already Here ...
I Work for God
by
Gerald [jerry] Lombardo
---
Yes! We Deliver, Inc.
---
Yes! We Deliver, Inc. Provides A Wide Variety Of Services, Free, To People Who Need Help, But Cannot Afford It.
Our senior and disabled citizens do without basic things everyday because they can no longer get to the store when they need to. And, too often they feel like they're imposing when asking for some help – even if they really need something. Most are single and living on Social Security. They simply cannot afford to hire people to do these things for them…and they don't want to impose on family or friends…so they often do without. This is where we step in.
History and Philosophy-here
More Read about Yes! We Deliver and UticaLive here [UticaLive helps fund the services and programs of Yes! We Deliver. Check it out ... www.UticaLive.com
What Are some of the services we offer?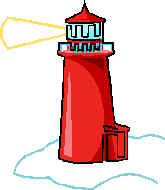 We serve senior and disabled people with ... Free Grocery Shopping and Delivery for those who are housebound & without resources. For others, we shop for, and then deliver groceries right to their home for a small donation which helps pay for those who can't afford it. We take orders right on the phone in the mornings and have the groceries it their home before dark! Our volunteers even help put the food away if needed. $5 - up to $10 is gladly accepted from those who can afford it. These, and other private donations, support from local businesses, and UticaLive.com is how we cover our costs. More Details
We also provide Professional Advocacy Services to this same group of people - all senior and disabled people. In fact, we gladly stretch the notion to include anyone we can help. Particularly young single mothers and their children (and sometimes 'single' fathers too!). We genuinely care about people who want and need help - but have no access or resources.
How much do we charge?: Our Services are Free. For Grocery Shopping and Delivery a small donation is accepted - but again, Only If the Person Can Afford it. AND each PERSON DECIDES for themselves! There is no application; No embarrassing questions. We deliver the groceries. If you have the $5 - great - it helps cover the cost, but if you don't - that's GREAT too - we don't need or depend on it.
In fact, most times money is refused [but some volunteer drivers who use their own vehicles genuinely need the few dollars for gas] - we prefer private donations and local businesses to support our volunteer's efforts and that's all handled by our secretary, treasurer and bookkeeper.
Who is eligible for our help? As already mentioned, we serve primarily senior and disabled people of all ages but we also reach out to children and young adults in low-income families of all kinds. Frankly, we've never turned anyone away. If you have a genuine problem - If we can help you - it's our pleasure...Yes! We Deliver.
What other kinds of 'advocacy services' do we offer? Here are a few examples... assistance with housing- HUD, landlord problems; Assistance in obtaining medical services, insurance, help with obtaining free legal assistance; We help with unfair telephone bills, utility shut offs...we help people get young people jobs, get well, get started...;. we coordinate care right in peoples own homes - 24/7 if necessary; help with and arrange for respite care...; we've even installed a bird bath and have even helped get someone's teeth fixed! ......the list is long, and as I'm sure I've mentioned..... We are proud to say we never said 'no' ....we never turned anyone away. Yes! We Deliver.
Remember: Gratitude, is an Action.
Only through serving each other do we become, truly, free.
Latest Program News
Latest Program News Sept 2006
Please Read This Important Update about RomeNewYork.net - UticaNewYork.Org - UticaLive.com - IWantMyMoneyBack.com and Yes! We Deliver, Inc.
Non-Profit Efforts to Improve Your City, Your Neighborhood, Your Life!
Computers for Kids +(Plus!)
Even today remains as a personal effort; as do other private efforts to assist, help, and advocate for those in need.
I mentioned my Church
In that light, I began to build an effort to share what I've learned in a poorly thought out Project Website. I built it to get my thoughts, my story, out to people any way I could - immediately! I authored the pages quickly as I built them with no outline or integrated design. Watch as they grow.
With that in mind, I invite you to take a look around
It will soon be reworked
Here is an Overview of Yes! We Deliver's Program & Services
The Program and Services of Yes! We Deliver are supported, in part, by proceeds from the operation of
Read About how (old) RomeNewYork.net and (new) UticaLive.com iwantmymoneyback.com are connected to Yes! We Deliver
Non-Profit Efforts to Improve Your City, Your Neighborhood, Your Life!
Yes! We Deliver, Inc.
Introduces...
---
We Are Currently Not Soliciting or Accepting Any Financial Contributions For our works. We operate at a tremendous out of pocket loss, financially, But We Help Many Deserving People In Everyday Ways And Our Rewards Are Measured According To That Bottom Line.
We do accept paper supplies from local office supply stores that support our efforts [Thank You Staples!] and we get some free software [CopernicPro] [Coffee Cup Software] from time to time. We also are currently accepting old computers and parts that we refurbish and place (for free) with our Computers For Kids program. That's it. We're not about raising money - we earn it and put it to good use.
We Are People Helping People...
Yes! We Deliver, Inc.
Issues That Are Important To Us - NEW ! Â Link - here
You Will Find More About Our Volunteers - here -very old link -
Our Mission Statement - very old link - here
History and Philosophy-here History goes till 2003
Read about Our Early Beginnings, Information and Plans- very old link -here very old link - an old, but working link.
Volunteers Wanted and Needed
Want to Help or Need Help?
Some Words of Wisdom from Mother Teresa - Do it anyway
On some of these pages you will find a variety of views into our beginnings. Some pages are new; some are very old, but they all accurately reflect, as a whole, the goals and values of Yes! We Deliver, Inc. Our roots are here – the good, the bad, and all in-between. Some remain today as a personal reminder that we are a work in progress; and to serve as an inspiration, a historical archive, and a roadmap for the future.
Visit UticaLive.com
Watch for our New Transportation Service
Details Soon under construction
Yes! We Deliver, Inc.'s
Transportation Service
For
Senior and Disabled People
Soon to be available in limited Utica Neighborhoods!
under construction

under construction
Sunday, March 18, 2007